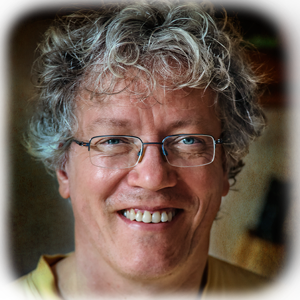 Martin Würzburger aka "Lux Homini"
Born in 1957
Married, 2 children
Freelance Art Photographer, Software Engineer
Residence: Essen, Germany
Languages spoken: German, English, some French

or me, photography is not a handcraft and I can't and don't want to compete with the qualification of a well trained professional photographer. In my point of view, I see photography as the means to create pictures as a base for an artistic processing. Therefore I feel related more to a painting artist than to a portrait or wedding photographer..
However I won't refuse to accept a common photography job. On the one hand an artist needs to cope with the handcraft, on the other hand I feel obliged to earn some real money for my and for my family's comfort.

o feel free to contact me if you have a demand for photography with "Lux-Homini-Style", preferably in these subjects:
Portrait (e.g. in style of classical portrait paintings)
Promotion (Artists, musicians, actors)
Fantasy (Role play, Cosplay, ...)
Body art (Bodypainting, Tattoo, ...)
Just everything what doen't fit into a scheme